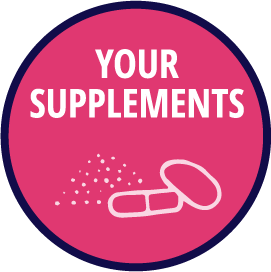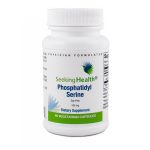 Phosphatidyl Serine
Seeking Health
Phosphatidyl Serine by Seeking Health provides 100 mg of phosphatidylserine (PS) from sunflower lecithin, providing a non-soy, GMO-free alternative to other PS supplements on the market. Phosphatidylserine is a phospholipid compound that may help support cognitive and cellular health. This supplement dampens the effect of external stress on the HPA axis and lowers cortisol production, which can improve your response to stress and anxiety and even your memory.
Optimal Adrenal
Seeking Health
Optimal Adrenal by Seeking Health provides a complex of 14 pure nutrients for optimal adrenal support, including vitamin c, zinc, and pantothenic acid (vitamin B5). The rest of the powerful ingredients are a variety of plant extracts and herbal support which may help to maintain a heathy immune response, mood, and healthy stress levels. Constant stress can deplete the adrenal glands, which in turn may disrupt energy production and healthy nervous system function. Optimal Adrenal may support the body's healthy response to stress and help promote a sense of calmness and balance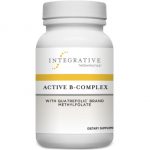 Active B-Complex
Integrative Therapeutics
Active B-Complex is a balanced, hypoallergenic B-complex formula featuring the active forms of vitamins B2, B6, and B12. It also contains Quatrefolic, the stabilized glucosamine salt of (6S)-5-methyltetrahydrofolate, a reduced and active form of folic acid. 5-methyltetrahydrofolate (5-MTHF) is directly usable by the human body as a methyl donor and as such, supports healthy homocysteine blood levels.
Medical Disclaimer
Always speak with your physician or other healthcare professional before taking any medication or nutritional, herbal or homeopathic supplement, or using any treatment for a health problem. If you have or suspect that you have a medical problem, contact your health care provider promptly. Do not disregard professional medical advice or delay in seeking professional advice because of something you have read on this web site. Information provided on this web site and the use of any products or services purchased from our web site by you DOES NOT create a healthcare provider-patient relationship between you and any of the healthcare providers affiliated with our web site.
Information and statements regarding dietary supplements have not been evaluated by the Food and Drug Administration and are not intended to diagnose, treat, cure, or prevent any disease.
I have created this protocol to help improve your stress response. A healthy stress response is critical for healthy functioning ovaries and healthy periods. These supplements will support your HPA axis, your adrenal function and ultimately your mental and emotional health.
I suggest following this protocol for a minimum of 12 weeks to see improvement in your symptoms. You may see improvement sooner or it may take a little longer, depending on how long you've had these symptoms and what else is going on with your health.  Please always take supplements with food.
xoxo