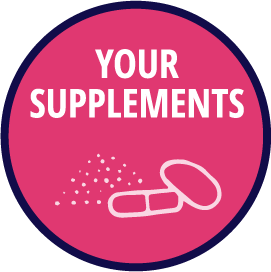 I have created these protocols especially for YOU (my community) to help address your most frustrating period issues.  All of the supplements listed here are ones I recommend to my clients and use myself.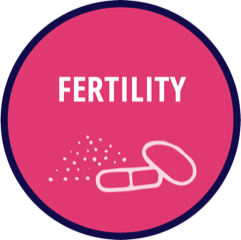 Fertility
This protocol is designed to preserve and protect your ability to get pregnant naturally. These supplements support you in multiple ways – nutrition status, ovarian mitochondrial support, blood sugar stabilization, liver detoxification and HPA axis support (aka stress management) – all of which are critical for conception, healthy pregnancy and a healthy baby!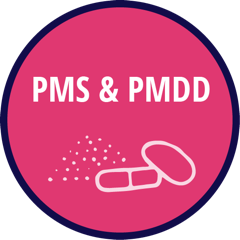 PMS & PMDD
This supplement protocol is designed to help address your most frustrating and disruptive premenstrual symptoms. PMS and PMDD symptoms can range in severity because they are highly influenced by nutrient deficiencies, excess psychological stress, genetic factors, gut health issues, and blood sugar abnormalities. This is why supporting nutrient status, liver detoxification and the HPA axis can be super helpful for addressing these issues.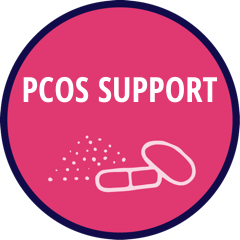 PCOS Support
A supplement protocol designed to to help support your ovarian health if you have PCOS, blood sugar instability or insulin resistance. This is also helpful if you have irregular ovulation and periods, and/or elevated androgens, or acne.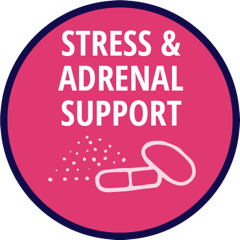 Stress & Adrenal Support
This supplement protocol was designed to support your adrenals if you are all stressed out! Even if you don't think you are stressed, these supplements will support overall HPA axis function and support healthy adrenals. It will help ease anxiety and overwhelm and give you a sense of calm and serenity. Overall, this will improve your menstrual cycle-related issues because healthy adrenals play a role in healthy ovarian function.
Medical Disclaimer
Information on this web site is provided for informational purposes only. The information is a result of years of practice experience and research by the author. This information is not intended as a substitute for the advice provided by your physician or other healthcare professional or any information contained on or in any product label or packaging. Do not use the information on this web site for diagnosing or treating a health problem or disease, or prescribing medication or other treatment.
Always speak with your physician or other healthcare professional before taking any medication or nutritional, herbal or homeopathic supplement, or using any treatment for a health problem. If you have or suspect that you have a medical problem, contact your health care provider promptly. Do not disregard professional medical advice or delay in seeking professional advice because of something you have read on this web site. Information provided on this web site and the use of any products or services purchased from our web site by you DOES NOT create a healthcare provider-patient relationship between you and any of the healthcare providers affiliated with our web site.
Information and statements regarding dietary supplements have not been evaluated by the Food and Drug Administration and are not intended to diagnose, treat, cure, or prevent any disease.