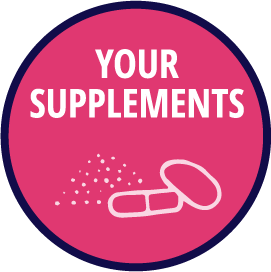 I've been using cannabidiol (CBD) oil since November 2017, and the results are ahhmazing! My pain (neck/back pain and period cramps which weren't so bad) has dropped significantly. Many of my clients and friends who use CBD oil for painful periods say their pain is gone after just three months. Other cool things are happening too – hardly any anxiety, my hair is fuller, and my skin and scalp are not as itchy (this happens to me in the cold weather). And this is only two months on the stuff.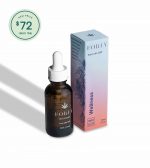 Wellness Tonic with CBD
Foria
Nourishing wellness in daily life is key to fulfilling sexual intimacy. Unwind stress, find balance, and support wellbeing in body and mind with broad-spectrum CBD from USDA organic-certified, regeneratively-grown hemp.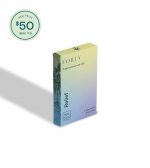 Relief Suppositories with CBD
Foria
Relief CBD Suppositories are formulated for relief during your period, or for local muscular relaxation and inflammation relief, and can be used vaginally or rectally. Each suppository delivers 100mg of broad-spectrum CBD right where you need it.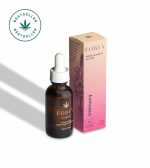 Awaken Arousal Oil with CBD
Foria
Meet our bestselling Intimacy formula. This unique topical works with your body to enhance pleasure, ease discomfort, and help make great sex even better with a blend of broad-spectrum CBD and organic botanicals. Awaken was designed to support sexual wellness for women and people with vulvas – solo or with a partner. 
Medical Disclaimer
Always speak with your physician or other healthcare professional before taking any medication or nutritional, herbal or homeopathic supplement, or using any treatment for a health problem. If you have or suspect that you have a medical problem, contact your health care provider promptly. Do not disregard professional medical advice or delay in seeking professional advice because of something you have read on this web site. Information provided on this web site and the use of any products or services purchased from our web site by you DOES NOT create a healthcare provider-patient relationship between you and any of the healthcare providers affiliated with our web site.
Information and statements regarding dietary supplements have not been evaluated by the Food and Drug Administration and are not intended to diagnose, treat, cure, or prevent any disease.