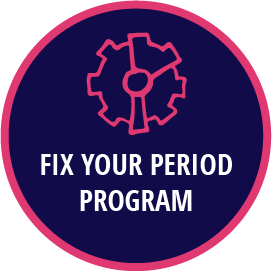 SESSION #9
Menstruation Maven: Decode your monthly cycle, reclaim your feminine vitality + transform your life!
What we will cover in this session:
Learn about the four phases of your cycle and how they can transform your life! Having a clear understanding of these phases will help you get your hormones working for you rather than against you! 
Understand the intricate conversation between your brain and your ovaries that's supposed to happen each month
We will briefly discuss what your period should look like. If you don't have a period, it's helpful to know what you should expect when you get it back. 
I will teach you how to track your cycle so you can gain a deeper knowledge of your body. 
We'll cover tracking for irregular or missing cycles as well as syncing your cycle to the moon.