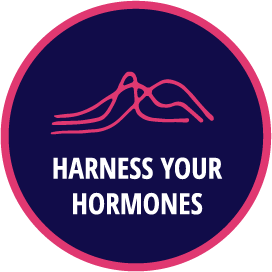 INTRODUCTION
HORMONES & PERIODS 101: THE REAL CAUSE OF YOUR SYMPTOMS
This is the foundational lesson where I'll tell you why you are not actually broken, and exactly why you're having all these problems in the first place!
You'll find out what's causing your hormone imbalance — and how to tell if you have an imbalance (spoiler alert if you're reading this, you probably do…).
Then I'll explain what's normal and what's not when it comes to periods.
You'll also get a worksheet with all my top tips and extra resources, so you can get started making changes straight away!