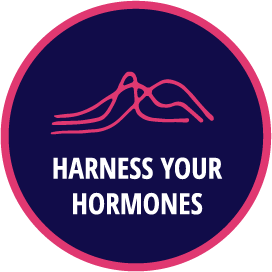 SUPPLEMENT RECOMMENDATIONS

MegaSporeBiotic
Microbiome Labs
This is the probiotic that I recommend to all of my clients because it is so well-researched. MegaSporeBiotic is a 100% spore-based, broad-spectrum probiotic blend of 5 Bacillus spores that have been clinically shown to maintain healthy gut barrier function and overall immunity. This unique all-spore formula effectively reconditions the gut by promoting microbial diversity and maintaining key health-promoting commensal gut bacteria. Another option is Just Thrive Probiotic & Antioxidant or Klaire Labs Ther-biotic on Amazon .

Bittersweet - Better Bitters
Herb Pharm
Digestive bitters have been used in traditional cultures for thousands of years to stimulate and improve digestion. Studies have confirmed the ability of bitters to increase the flow of digestive juices, like HCL (stomach acid), bile and pepsin. This will help improve the breakdown of foods, and the absorption of B12 and iron (both of which are broken down by stomach acid). Other brands include: Urban Moonshine, NatureWorks Swedish Bitters or any product that contains beetroot, burdock, dandelion, fennel, gentian, ginger, goldenseal, licorice root, milk thistle, peppermint, wormwood, and yellow dock. Helpful before meals to get your digestive juices flowing.

Liver-G.I. Detox
Pure Encapsulations
The ingredients in Liver-G.I. Detox work to stimulate both liver and gastrointestinal detoxification. N-acetyl-l-cysteine and alpha lipoic acid are antioxidants that boost glutathione levels. Curcumin, silymarin and sulforaphane enhance phase II of liver detoxification, and the amino acids also support detoxification pathways in the liver. If you can't find this product, look for a product with ingredients that include milk thistle extract, broccoli sprout concentrate or broccoli seed extract, N-Acetyl Cysteine, Alpha Lipoic Acid, Methionine, Glycine, Taurine and/or Turmeric

Natural Calm Magnesium
Natural Vitality
Magnesium is one of the most important basic nutrients that power our bodies, and it is required for more than 700 biochemical reactions. Due to nutrient-deficient soil and fast-paced lifestyles, few of us (estimated at less than one in five) get sufficient magnesium. Natural Calm is a magnesium citrate supplement that replenishes levels and also helps constipation or slow moving bowels, which can be common with dietary changes. It calms the nervous system so try taking it in the evenings.

Digestive Enzymes Ultra
Pure Encapsulations
Digestive Enzymes Ultra contains a high-strength mixture of vegetarian enzymes developed to promote protein, carbohydrate, fat, fiber and dairy digestion which increases nutrient absorption by the body. 
Medical Disclaimer
Always speak with your physician or other healthcare professional before taking any medication or nutritional, herbal or homeopathic supplement, or using any treatment for a health problem. If you have or suspect that you have a medical problem, contact your health care provider promptly. Do not disregard professional medical advice or delay in seeking professional advice because of something you have read on this web site. Information provided on this web site and the use of any products or services purchased from our web site by you DOES NOT create a healthcare provider-patient relationship between you and any of the healthcare providers affiliated with our web site.
Information and statements regarding dietary supplements have not been evaluated by the Food and Drug Administration and are not intended to diagnose, treat, cure, or prevent any disease.