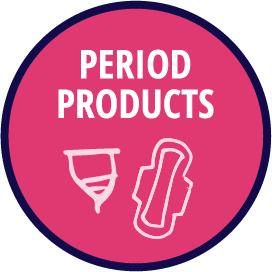 Yeast Infections, Bacterial Vaginosis & UTIs
These are products I recommend to help improve or eliminate symptoms of yeast and bacterial infections and urinary track infections
Yeast Infections & Bacterial Vaginosis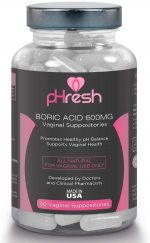 PHRESH - BORIC ACID VAGINAL SUPPOSITORIES
$17
Boasting guaranteed purity with NO preservatives, fillers or dyes, this boric acid suppositories naturally restore your normal vaginal pH balance level effectively. Feel healthier and refreshed as a balanced pH level supports overall vaginal health by soothing irritations, reducing bad odors and unpleasant vaginal discharges.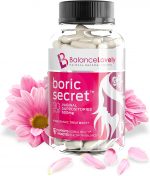 BORIC SECTRET
$17
BoricSecret is 100% All-Natural Homeopathic Boric Acid Suppositories.  Their vegan capsules are not only animal friendly, but they're vagina friendly, too! Regular gelatin capsules require stomach acid and/or heat to dissolve. Because your vagina is nowhere near as acidic as your stomach, it may have a hard time breaking down gelatin capsules — which could leave you with a glob of gelatin and boric acid coming out. Yuck! Not only that, but it wastes the suppository! Because vegetarian capsules are more sensitive to moisture, they tend to dissolve quicker and more reliably, evenly spreading the encapsulated boric acid for maximum coverage and effectiveness.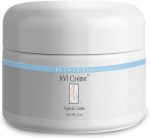 BEZWECKEN - AVI CREME
$15
AVI Crème provides safe, natural and effective relief from vaginal yeast infection symptoms and their product is free of parabens, mineral oils, animal products, petroleum and is never tested on animals.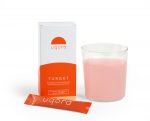 UQORA
$25
Uqora is a relatively new company but already women are swearing by them.  I have friends who have had chronic UTIs for most of their lives who have seen them completely disappear after using Uqora.
Since UTIs are caused by bad bacteria growing in the urinary tract, Uqora's products have a 3-pronged approach to dealing with this.  First, they flush out new bacteria introduced to the urinary tract (Target).  Second, they break up old bacteria that may be hiding from a previous infection (Control).  And third, they support the good bacteria in the vaginal microbiome that naturally protect from UTIs (Promote).
Uqora uses only ingredients found in nature. No medications, no antibiotics—just simple, effective prevention and they have quickly become the leaders in natural UTI protection.