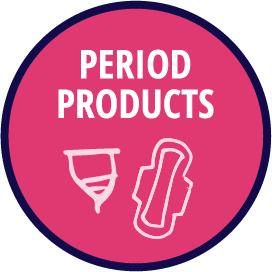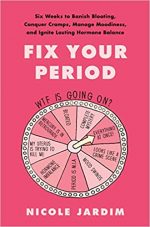 FIX YOUR PERIOD by Nicole Jardim
Six Weeks to Banish Bloating, Conquer Cramps, Manage Moodiness, and Ignite Lasting Hormone Balance
"Nicole Jardim walks the talk, and I am confident that Fix Your Period will help ignite the hormone balance you are seeking and restore your vitality." --Sara Gottfried, MD, New York Times bestselling author of The Hormone Cure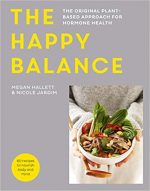 THE HAPPY BALANCE by Megan Hallett & Nicole Jardim
The original plant-based approach for hormone health
The answer to better balance, health and vitality is in your hands: with a few simple steps discover improved energy levels, better sleep, healthy weight, clear skin and more!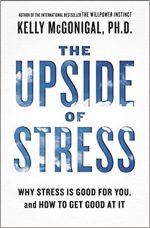 THE UPSIDE OF STRESS by Kelly McGonigal
Why Stress Is Good for You, and How to Get Good at It
More than forty-four percent of Americans admit to losing sleep over stress. And while most of us do everything we can to reduce it, Stanford psychologist and bestselling author Kelly McGonigal, Ph.D., delivers a startling message: Stress isn't bad. In The Upside of Stress, McGonigal highlights new research indicating that stress can, in fact, make us stronger, smarter, and happier—if we learn how to embrace it.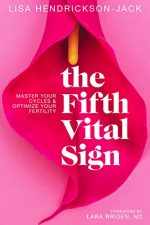 THE FIFTH VITAL SIGN by Lisa Hendrickson-Jack
Master Your Cycles & Optimize Your Fertility
Your menstrual cycle is a vital sign, just like your pulse, temperature, respiration rate, and blood pressure. And it provides you with essential information about your health.The Fifth Vital Sign: Master Your Cycles and Optimize Your Fertility brings together over 1,000 meticulously researched scientific references in a textbook-quality guide to understanding your menstrual cycle.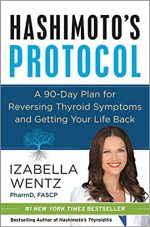 HASHIMOTO'S PROTOCOL by Izabella Wentz
A 90-Day Plan for Reversing Thyroid Symptoms and Getting Your Life Back
Dr. Izabella Wentz, the author of the phenomenal New York Times bestseller Hashimoto's Thyroiditis, returns with a long-awaited, groundbreaking prescription to reverse the symptoms of this serious autoimmune condition that is becoming one of the country's fastest growing diseases.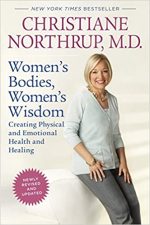 WOMEN'S BODIES, WOMEN'S WISDOM by Christiane Northrup M.D.
Creating Physical and Emotional Health and Healing
When it was first published in 1994, Women's Bodies, Women's Wisdom quickly became an international bestseller, and it has remained the veritable bible of women's health. 
Now, in this revised and updated edition, world-renowned and much-beloved women's health expert Dr. Christiane Northrup shares with us the latest developments and advances that will maximize our potential for living well in our bodies today.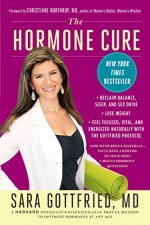 THE HORMONE CURE by Sara Gottfried
Reclaim Balance, Sleep, Sex Drive and Vitality Naturally with the Gottfried Protocol
ALL TOO OFTEN WOMEN ARE TOLD that feeling moody, asexual, tapped out, dried up, stressed out, and sleep deprived is just a part of being female. Or they're led to believe that the answer can be found only at the bottom of a bottle of prescription pills. Dr. Sara Gottfried, a Harvard-educated physician and nationally recognized, board-certified gynecologist, refuses to accept that being a woman means feeling overwhelmed or that popping pills is the new normal. In The Hormone Cure, she shares the unique hormone-balancing program that she has used to help thousands of women reclaim wellness, verve, and optimal health.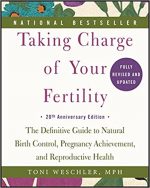 TAKING CHARGE OF YOUR FERTILITY by Toni Weschler
The Definitive Guide to Natural Birth Control, Pregnancy Achievement, and Reproductive Health
Since the publication of Taking Charge of your Fertility two decades ago, Toni Weschler has taught a whole new generation of women how to become pregnant, avoid pregnancy naturally and gain better control of their gynecological and sexual health by taking just a couple minutes a day using the proven Fertility Awareness Method.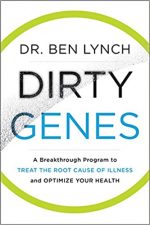 DIRTY GENES by Ben Lynch ND.
A Breakthrough Program to Treat the Root Cause of Illness and Optimize Your Health
After suffering for years with unexplainable health issues, Dr. Ben Lynch discovered the root cause—"dirty" genes. Genes can be "born dirty" or merely "act dirty" in response to your environment, diet, or lifestyle—causing lifelong, life-threatening, and chronic health problems, including cardiovascular disease, autoimmune disorders, anxiety, depression, digestive issues, obesity, cancer, and diabetes.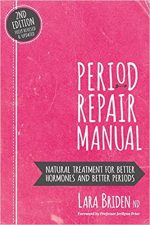 PERIOD REPAIR MANUAL by Lara Briden ND
Natural Treatment for Better Hormones and Better Periods
Period Repair Manual is your guide to better periods using natural treatments such as diet, nutritional supplements, herbal medicine, and natural hormones. It contains advice and tips for women of every age and situation. If you have a period (or want a period), then this book is for you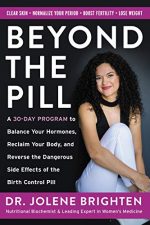 BEYOND THE PILL by Jolene Brighten
A 30-Day Program to Balance Your Hormones, Reclaim Your Body, and Reverse the Dangerous Side Effects of the Birth Control Pill
Jolene Brighten, ND, author of the groundbreaking new book BEYOND THE PILL, specializes in treating women's hormone imbalances caused by the pill and shares her proven 30-day program designed to reverse the myriad of symptoms women experience every day—whether you choose to stay on the pill or not.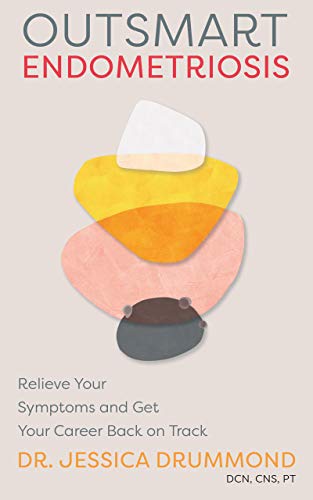 OUTSMART ENDOMETRIOSIS by Dr. Jessica Drummond
Sought-after endometriosis, pelvic pain, and nutrition expert Dr. Jessica Drummond, DCN, CNS, PT, has helped thousands of women relieve their pelvic pain in over twenty years of practice. In Outsmart Endometriosis, she offers not another "one-size-fits-none endo diet," but a comprehensive approach to managing your symptoms using simple, repeatable strategies, and without having to wait for an appointment with your doctor.